격변하는 세상, 깨어나는 세계
#Reboot #Alive #beforeParis

그녀가 살아가는 한국 사회 전체의 흐름을 봤을 때, 2016년 이후에는 중요한 변화를 불러올 많은 사회적 사건이 일어났다. 많은 여성들이 삶을 살아가는 스스로의 마음과 생각을 점검하게 되었다. 또한 여성들은 이 사회 속에서 여성으로서의 자기자신도 다시 생각해보게 됐다.

<A journey to find the lost Moon (Follow to Myself2), Oil Pastel, Pencil, Color Pencil on Paper, 2019
A Strong wind blew in the beautiful purple fields. The Peaceful spring was faded. The traveler climbed up the road on the big tree in a typhoon. Finally the person found the losted moon and reached out into the night sky. The season of life will cycle and spring will com again. This artwork made in 2019 When I attacked blow wind in some situation but I inserted in chapter (3). Because of a scene in the picture, that landspace like a story in this season.

어떤 사람과 사람과의 사이는, 처음에는 그들의 진짜 관계가 무엇인지 정확히 보이지 않는다. 가까워질수록 의외의 모습을 발견하게 되고 때로는 그 발견이 무척 괴로운 기분을 불러올 수도 있다.
특히 다른 성별과의 관계에서 사회적인 변화와 함께 기쁨과 슬픔을 겪는다는 건 한 사람으로서, 한 여성으로서 매우 중요하다. 아름답게 포장된 세계가 사실은 나를 가두는 유리돔임을 알아챘을 때 어떤 액션을 취하게 되는가. 이 선택은 그 다음의 일들을 바꿔놓는다. 또한 이 선택은 선택 그 자체로 성장의 기회이기도 하다.
그녀는 과거의 챕터에서 겪은 많은 일들을 토대로 새로운 시련에서 좀 더 괜찮은 선택을 할 수 있었다. 그녀는 완전히 자기 자신으로 살기로 했다. 이것은 어떤 시간 동안 쌓아올린 많은 결과물을 포기하는 일이기도 하지만, 그녀는 한 번 과감히 잘못된 매듭을 끊었기에 이번에는 더 담담했다.
그녀는 자신이 원래 있던 자리로 돌아왔다. 원래의 자신이 좋아하던 것들을 다시 천천히 관찰했다. 새롭게 눈길이 끌리는 곳을 따라 방황했다. 그녀가 그녀의 마음을 따라가니, 그 장소들에는 좋은 사람들과 좋은 경험들이 있었다. 그렇게 천천히 그녀는 진짜 홀로서기를 하며 깨어났다.
당연히 작업 세계에서도 중요한 변화가 있었다. 그림만큼 글을 많이 쓰기 시작했다. 보다 다양한 표현방식을 찾기 시작했다. 이 때의 나는 나 스스로의 이야기를 작품으로 만들고, 스스로의 목소리를 되찾기 시작할 준비를 하고 있었다. 내가 내 마음의 목소리를 내면 자기자신의 모습으로 살아갈 수 있음을 믿으면서.

Many social events have occurred since 2016 that will bring about significant changes, l ooking at the flow of Korean society in which she lives. Many Korean women have come to check their own minds and thoughts in their lives. Women have also rethought themselves as women in this society.
Some relationship do not show exactly at first what their real relationship is. As you get closer, you may find true, and sometimes that discovery can be very painful.
It is especially important as a woman to experience smile and sorrow with social change in relation to other genders. What action do you take when you realize that a beautifully wrapped world is actually a glass dome that traps I? This choice changes the next way. This choice is also an opportunity for growth.

She was able to make better choices in her new trials, based on many of her past chapters. She decided to live totally herself. This gave up many of the results that had been accumulated for some time. But this time she was bold because she once dared to break the wrong knot.

She returned to her original state. She slowly observed the original things her bias. She walked along the newly place that said something to her. As she FOLLOWED HERSELF, there were good people and good experiences in those places. So she woke up with a real solo slowly.

Naturally, there has also been a significant change in the work world. She started to write as much as the painting. She started looking for more ways of expression. At this time, I was preparing to make my own story and start to regain my voice. Believing that if I can speak my heart, I can live my own life.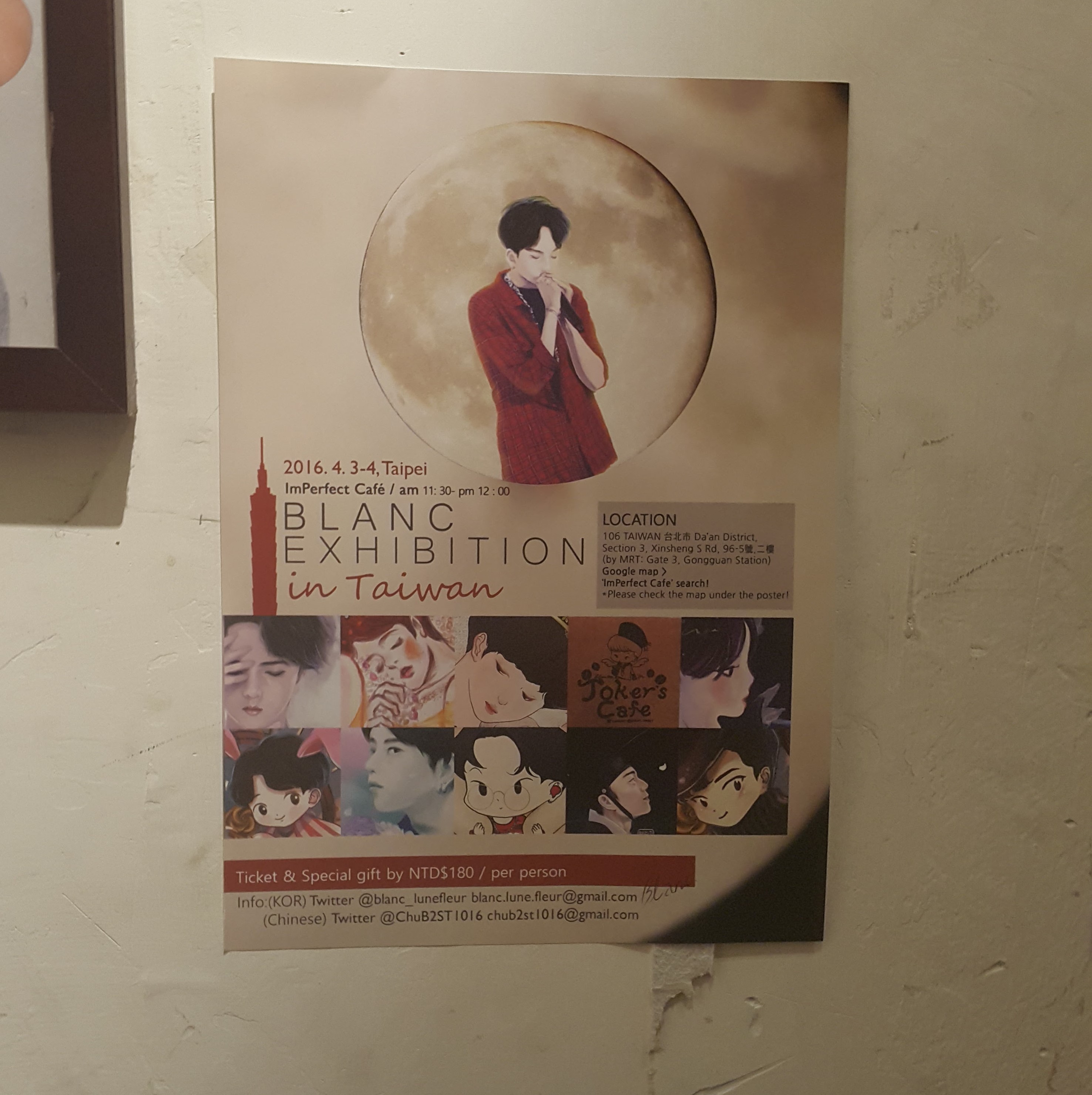 (top) <follow to Myself>, Pastel, Pencil, Color Pencil on Paper, 2018
As follow to my hand, I drew about inside of paradise. The green became the leaves, and the leaves bacame the garden, The garden became part of the forest, and the road between them automatically arrose.
(Left) a poster of Solo exhibition in Taipei, Taiwan
(Center) <Political Womenism 1 - Don't Judge me for Hyun-A> This series for Korean Women who are very detailed framed, especially women artists in the K-pop scene. This piece criticizes men who put excessive sexual objectification on Hyun-A as red label. The Title of the series reflects the feminist argument that the human rights issue of Korean women should be political. (Right) process of <follow to Myself> and other life drawings.